Welcome to the Department of Special Services Website!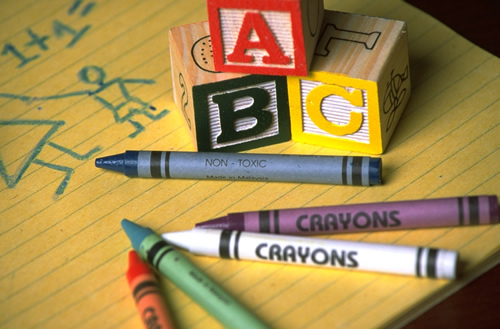 2017-2018 Integrated Preschool Program Information!
We are pleased to announce that we will continue to host an Integrated Preschool Program (IPS) for the 2017-2018 school year at Hillside School. Interested parents are welcome to attend a IPS Open House on Friday, March 3, 2017, from 1:00PM - 1:30pm in the preschool classroom at Hillside School. For additional information on our integrated preschool program, click on the following links or visit the Hillside School website. IPS Parent Letter IPS Application 2017-2018 Press Release for IPS Program
Upcoming free parent presentations!
The Statewide Parent Advocacy Network START Project is offering free mini-conferences for parents on the
"New Jersey Tiered System of Supports: Strategies for All Students to Succeed" (NJTSS).
Peggy McDonald from the NJ Department of Education will be presenting on NJTSS which is an array of supports and interventions to implement for the successful inclusion of students with disabilities and learning differences. For more information on this conference, a flyer is available in English and Spanish: NJTSS Flyer NJTSS Flyer Spanish
Cynthia Allman presentation has been rescheduled!
The Quad Districts will be sponsoring a free program for parents and professionals titled,

"What Parents Need to Know About Children and the Anxiety Epidemic".

This presentation is part of a series of events in our year-long Resiliency initiative. The speaker, Cynthia Allman, founder and co-executive director of Newmark Schools, is a dynamic and innovative speaker. Ms. Allman has presented to our Quad Wellness Committee this year and the response from our staff has been very positive. She will discuss how mental health issues manifest themselves in the classroom and will share coping strategies for parents and educations.
The presentation has been rescheduled to
T
hursday, March 23, 2017, at 7:00PM in the Cavallini Middle School auditorium, 392 West Saddle River Road, Upper Saddle River.
To access the flyer for this presentation,
kindly click on this link:
Cynthia Allman Presentation rescheduled date
The Bergen County 2017 Transition Fair

will be held on Thursday, March 16, 2017. The focus of this free parent presentation is to prepare students with all levels of disabilities for the transition to adult life. There will be representatives from state and local agencies present as well as workshops for parents to attend. This is a great opportunity for parents to obtain information on resources available for college support programs. The fair will be held at Paramus High School, 145 Spring Valley Road, Paramus, from 6:00PM - 9:00PM. To access a flyer on the Transition Fair, please click here: Transition Fair Flyer
Parent Resource Guide for Programs in Bergen County
I am attaching a link to a valuable document for parents regarding information on programs and services in Bergen County. The "Parenting and Family Guide" came to us from The Center for Alcohol and Drug Resources. There are many resources that may be of interest to parents. To access the guide, kindly click on this link:
Parenting and Family Guide January 2017
Dr. Robert Brooks comes to Allendale!
On December 7th, Dr. Robert Brooks, child psychologist, author, and a leading expert on the topic of resiliency, came to our school district and spoke with members of our Child Study Team, our teaching staff and parents. This program was generously sponsored by our PTO and the PTO's & HSA's of our Quad Districts. This presentation was part of our year-long wellness and resiliency initiative. The evening presentation for parents, Raising Resilient Children and Adolescents, was very well-attended and the feedback has been very positive. A newspaper article on Dr. Brooks' presentation was in The Record today (12/8/16). You can access the article by clicking on this link: Dr. Robert Brooks Presentation 12/7/16
If you wish additional information on Dr. Brooks or wish to subscribe to his free newsletter, please go to his website, www.drrobertbrooks.com
Thank you to our PTO for sponsoring this event and for all the parents who came out to hear Dr. Brooks' message last evening!
Professional Development Opportunities:
Throughout the year, as new information on support groups or parent professional development opportunities become available, I will post this information for parents. Attached are links to several new groups or parent programs that may be of interest to you or your child:
West Bergen's Autism Spectrum Services Department is offering a series of workshops on Reflexology for parents of children with autism. For more information, click on the flyer: Reflexology Workshops

The

Social Skills Training Group for ADHD Boys,

is being offered by MedPsych Associates of New Jersey, located in Ramsey. Please click on this link to access the flyer for this group:

Social Skills Training Group Flyer.
A therapeutic support group for parents of children diagnosed with Autism Spectrum Disorder, facilitated by Jamie Coyne, LCSW in Ramsey is open to parents. Please click on this link to access the flyer for this group: ASD Parent Support Group
The Family Support Organization of Bergen County (FSOBC) offers free programs for parents on a variety of topics including social anxiety, positive parenting, and more. Please click on the link to access the flyer from this organization: FSOBC Educational Series Fall 2016
Care Plus

has a series of workshops this fall on topics for students ages 5-17 on social skills, anxiety and many more. There are also workshops for parents. For information on these groups, click here:

Care Plus of NJ Groups.

On the menu, click on the workshop you are interested in or open the "Home" link to be directed to the Care Plus of NJ website.

The Bergen County Human Services Institute is offering a series of fall workshops. To access the list of workshops and descriptions, click here: Bergen County Human Services Institute.

The

NYU Child Study Center

, part of the Hassenfeld Children's Hospital of NY at NYU Langone, hosts weekly free workshops on topics relating on raising healthy kids, managing behavior, and emotional health and illness. All workshops are held on Thursdays, from 6:30 - 7:30pm. To read a description of the workshops and register online, kindly click:

2016-2017 NYU Child Study Center Workshops

. For information on the Child Study Center and locations, kindly click:

NYU Child Study Center.
Located in Brookside School, the Department of Special Services is where you can contact the members of the Child Study Team. The members of the Child Study Team are dedicated to helping students achieve success in the academic, social, and emotional domains. As you navigate through this section of the District website, you will find information on workshops and programs available through various County and State organizations. The information in this sections is updated regularly as new information becomes available.
For parents who wish to request a Child Study Team evaluation for their child, please be aware of the District
Policy 2460, #18,
which states:
"The school district will not accept the use of electronic mail from the parent(s) to submit requests to a school official regarding referral, identification, evaluation, classification, and the provisions of a free, appropriate public education."
All requests must be submitted in writing and signed by the parent(s). If you wish to review this policy, click
here
and you will be redirected to this section of the District Policies. Please open the link for Policy 2460, Special Education/Sending Districts and scroll down to #18.
To review a flowchart which identified the timeline for the Special Education process, kindly click
here
.
District Special Education Parent Advisory Committee (SEPAC):
The District will be holding four SEPAC (Special Education Parent Advisory Committee) meetings throughout the 2016-2017 school year. All parents are invited to attend these meetings. Information on the SEPAC meetings are sent via Constant Contact. If you have a suggestion for a topic for an upcoming SEPAC meeting, please contact me directly.
If you have any questions regarding special education programs or services, please feel free to contact me and I will be happy to address your concerns or questions.
Supervisor of Curriculum & Instruction